Tim O'Connor

REALTOR

in Wisconsin Rapids, WI
Associate Information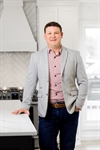 Expertise Types
Buyer Broker, Foreclosure, Land, Residential, Residential Investment, Rural Land, Single Family Homes
I am Honest, Creative, and Hard-working.
HONEST
To me, people come first, and I'm committed to integrity that builds trust and long-term relationships.
CREATIVE
I often see potential and possibilities that others may miss. When you tell me what you are looking for, I listen closely and keep my eyes open for the perfect match.
HARD-WORKING
I know that real estate is a significant investment that can have strong emotional ties. So whether you are excited to buy your first home, or selling to start a new adventure, I look forward to listening carefully to your hopes and dreams. Then I use the latest technology and marketing techniques, along with personal networking to help you reach your goals.
STORY
I grew up in Wisconsin Rapids, and it was fun for me to return to the area seven years ago after living in California and North Carolina. There's no place like home - I'm a Wisconsinite! My wife, Tara, is also a Rapids native, and now serves as Assistant VP of Retirement Plans at Wood Trust. We love this community, and you can find us - along with our chocolate lab, Nora - boatin' on the river every chance we get!
INTERESTING FACTOID
In 1976, Tara's grandfather, Karl Bremmer, sold my parents their first home! It's where I grew up, and my parents still live there today. So happy to step into a fine family tradition!